By: Kristie Collado
Related To: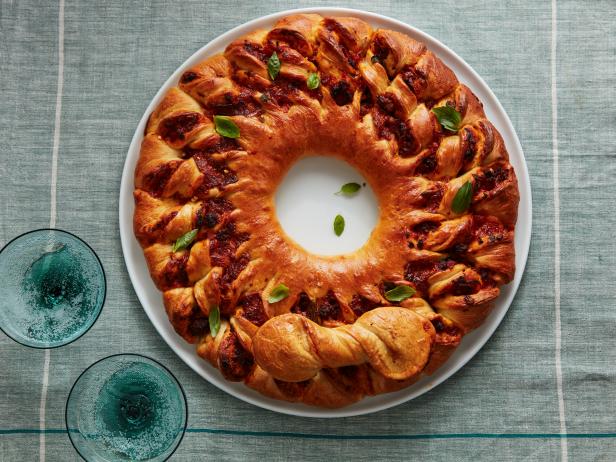 Kate Mathis, 2016, Television Food Network, G.P. All Rights Reserved
I'm not kidding; every time I get within 5 feet of the kitchen right now my daughter appears (literally out of nowhere) and asks, "Are we making cookies?" as she fumbles to get her cooking apron on as quickly as possible. I can't tell you how many times I've disappointed her this past week by informing her that I'm simply going to get a cup of tea or make dinner. I, of course, offer to let her help with those tasks but nothing is quite as exciting as creaming butter, cracking eggs and stirring in eating red and green M&M's.
Nothing, that was, until I introduced festive pizza night.
Festive pizza night is exactly what it sounds like: an easy way to turn a family-friendly dinner into a fun, holiday project that everyone can help with. It doesn't matter if you make a candy cane, a wreath or a Christmas tree, your little ones will be excited to pitch in and help — and eat something other than cookies. Really!
Pizza Wreath (Pictured Above)
If you're a fan of sausage and pepperoni pizza, you'll love this holiday wreath. It's made with refrigerated pizza dough, which leaves you more time to focus on making it festive. Let your little ones help with the fillings and then, after you make the cuts into the pizza dough, they can help twist the strips to create the design.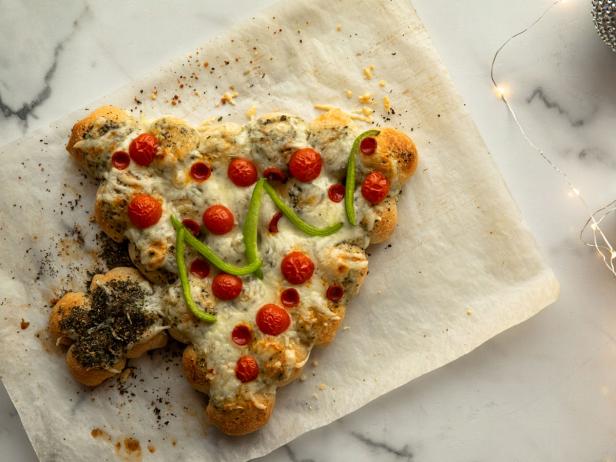 Ree makes one big Christmas tree but this recipe could just as easily be turned into individual pizzas. Simply divide the dough up and roll smaller balls.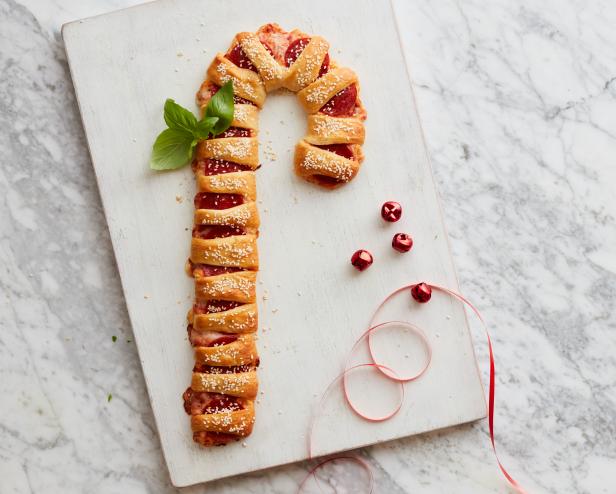 Matt Armendariz
You only need 6 ingredients to make this pepperoni pizza-inspired roll. Add a simple tossed salad (made with green leafy lettuce and red tomatoes) and you've got an easy, festive dinner that everyone will enjoy.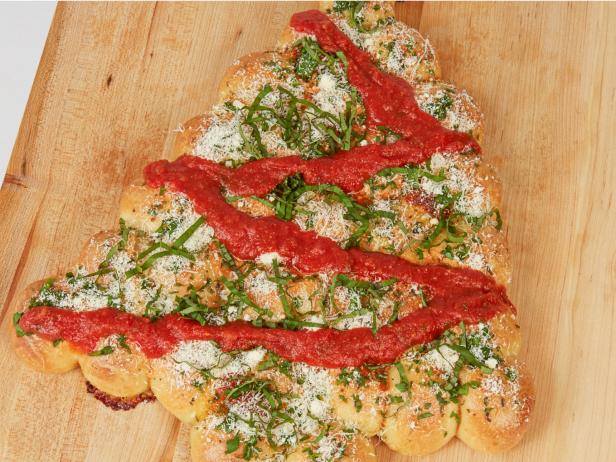 Christmas Tree Pull-Apart Bread
Looking for something that's more garlic knot-esque? Try this pull-apart bread. It's just as easy to make as pizza but cuts back on the cheese, letting the flavors of tomato, basil and garlic really shine.